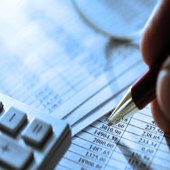 The country's leading bankers want cash-rich public sector companies to lead the way and kick-start investments.

Speaking at the Business Standard Banking Round Table in Mumbai on Tuesday, SBI Chairman Pratip Chaudhuri said growth had to come from power, fertiliser, steel and metals firms -- the sectors that could absorb capital.

"It is inexplicable that public sector companies are sitting on cash but not investing. They have to go out and invest.

"That is how many low-income nations have transformed themselves," he added.

Gunit Chadha, Deutsche Bank co-CEO for Asia-Pacific, agreed. PSUs, he said, must take the lead as they should have the highest level of confidence in the government.

Bankers said India's structural story from medium to long term was intact and they were optimistic about the future.

"The point is that the underlying factor that provides opportunities for investments still exists," said ICICI Bank MD &
CEO Chanda Kochhar.
"But the country must see more ground-level action to bring existing projects to full completion for the investment cycle to turn.
The bank CEOs  also said high interest rates, which had deterred investors from setting up new projects, had led to a worrying trend.
Firms are increasingly converting their rupee loans into dollar ones as the cost of funds in dollars on an unhedged basis is much lower than the rupee-loan cost.
However, this increases banks' risk in times when the exchange rate is volatile as the exposure is not hedged by borrowers.
"In a way, more dollarisation is taking place because today there is more liquidity in dollars. The effective cost of funds in dollars on an unhedged basis is much lower.
"We are actually adding to risk more because it is difficult for a company to take a call on hedging in the current volatile scenario," said Kochhar.