State-run power equipment maker on Wednesday said that new orders especially from the private developers are drying up due to financing problems.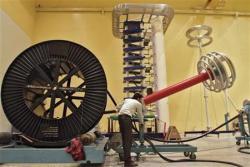 "I am not seeing any tenders from private sector. Whatever orders are coming are from central or state public sector companies. This year, there are hardly any bulk deal coming," BHEL chairman and managing
director B P Rao said.
Rao said that during 2008-2010, tenders for more than 30,000-40,000 MW were floated every year. However, last year saw only orders for just 4,000 MW.
"Private investors are not interested at this moment. BHEL has order book of nearly 55,000 MW. But commissioning is a problem. Projects are getting stalled, particularly the private sector projects. This is because financing is a problem," he said.