India could add $7.7 billion every year to its economic productivity if its young girls are able to study and work till their 20s instead of becoming mothers at an adolescent age, according to a UN report.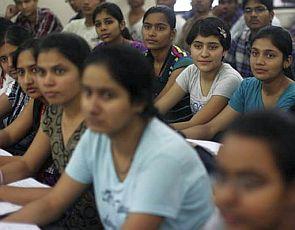 The United Nations Population Fund released the 'Motherhood in childhood: facing the challenge of adolescent pregnancy' report which said more than 7.3 million girls in poor countries give birth each year before turning 18.

"Motherhood in childhood is a huge global problem, especially in developing countries," the report said.

Of these 7.3 million births, two million are to girls 14 or younger, who suffer the gravest long-term health and social consequences from pregnancy, including high rates of maternal death.

The report said early pregnancy not only takes a toll on a girl's health, education and rights but also prevents her from realising her potential and adversely impacts the baby.

"Children having children severely impacts communities and nations' economies," it said adding that if adolescent girls completed secondary school and adolescent mothers were employed instead of having become pregnant, the cumulative effect
could add billion dollars to a nation's gross income every year.
The report cited an example from Kenya where if the more than 200,000 adolescent mothers were employed instead of having become pregnant, $3.4 billion could have been added to the economy.
"If adolescent girls in Brazil and India had been able to wait until their early 20s, the countries would have greater economic productivity equal to over $3.5 billion and $7. 7 billion, respectively," the report said.
India is among the countries with 20 per cent or more of women aged 20 to 24 reporting a birth before age 18.
In India, the lifetime opportunity cost related to adolescent pregnancy - measured by the mother's foregone annual income over her lifetime - is 12 per cent of annual GDP.
It said while countries have laws to prevent child marriages, laws are infrequently enforced.
A UNICEF paper reported that in India, where 47 per cent of girls are married before 18, only 11 people were convicted of perpetuating children marriage in 2010 despite a law forbidding it.
India, Haiti and Congo have moved to strengthen laws against sexual violence, but to date there has not been an evaluation of such laws as to how well they protect girls from rape and unwanted pregnancy, the report said.