Power projects which have made good progress in land acquisition are likely to be accorded top priority for gas allocation.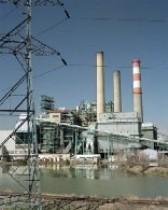 According to sources, the Power Ministry has prepared a list of projects seeking gas allocation and has prioritised as per certain milestones.
After land acquisition, the states which have shortage of electricity and do not have coal resources would be considered for gas.
As per the new mechanism, the ministry would grant points or weightage to the power projects which would in turn enable the interministerial panel to allocate the fuel, they said. "Power projects which have acquired the land completely would get the highest weightage of 30 points," a power ministry official said.
Similarly, the states which do not have coal resources and are facing acute power shortage would get 30 points and are likely to get second priority followed by projects at coastal locations using sea water instead of fresh water, the official said.
Power plants which are high on efficiency or have less heat rate may get gas before the projects that have obtained environment clearance.
An empowered group of ministers headed by Finance Minister Pranab Mukherjee would meet on July 27, next week to decide on the allocation of gas from Reliance Industries KG D6 block to consumers, including power and fertiliser plants.
Anil Ambani-led Reliance Power earlier this month had written to the Oil Ministry asking for 28 MMSCMD (million standard cubic metres of gas per day) for its three gas-based power projects at Samalkot (Andhra Pradesh), Shahapur (Maharashtra) and Bharuch (Gujarat).
R-Power made the application for gas after inheriting the Gas Sales Master Agreement that another ADA Group firm, RNRL, had signed with RIL.
The GSMA outlined RIL's intent of supplying gas to RNRL till 2022. It was passed on to R-Power after RNRL was merged with it. The company has sought gas allocation from not just KG-D6, but also from other fields, like those of ONGC and GSPC in the KG basin.