Affected firms note practical problems in getting discoms, consumers to pay for costlier supply; viability shadow on investments

The Union Cabinet's decision on doubling domestic natural gas prices fom April next year to $8.4 per million British thermal units (mBtu) will lead to an across the board increase in a unit of power by around 15p or six per cent of the average retail rate nationally.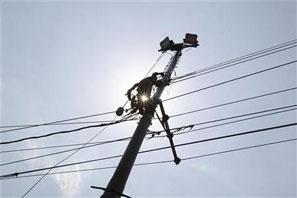 This is based on the assumption that the entire additional cost of generation by gas-based power producers is passed on to consumers.

The price rise could severely impact the balance sheet of large generators, including NTPC, Reliance Power, Lanco, GMR and GVK Power, by jacking up input cost. It will raise the cost of generation for power companies by Rs 42,168 crore annually. While fuel cost is a pass-through for producers, companies are concerned about despatch, as the financially-ill distribution utilities could refuse to buy costly power.

India generates 912 billion units (BUs) of power annually. Around 7.5 per cent or 65 BUs comes from gas-based plants. The price rise decision will increase the cost of generation for gas-based Independent Power Producers (IPPs) from the current Rs 4.20 a unit (fixed cost of Rs 2 a unit and variable cost of Rs 2.20 a unit) to Rs 6.20 a unit. "If the higher cost is spread across the entire annual generation of 912 BUs, power prices will rise by roughly 15p per unit," Salil Garg, director at India Ratings and Research, told Business Standard.

The revised generation cost of Rs 6.20 a unit for these companies is in stark contrast to the average cost of generation for coal-based power plants at Rs 3.50 a unit. "The immediate gas price hike to $8.4 mBtu will increase fuel cost for gas-based IPPs by around 90 per cent. Offtake risk for gas-based power will increase even in long-term Power Purchase Agreements (PPAs)," Garg said.

Lanco Infrastructure, the second-largest private sector producer of gas-based power in the country, says the price rise is a major negative for its business, unless discoms are financially enabled to buy costly power. "The government should look at rolling back this price hike if the financial health of discoms is not improved," T Adibabu, its chief operating officer-finance, told Business Standard. Asked whether the pass-through of cost to consumers acts as a relief, he replied: "Where are the consumers of costly power? Consumers are refusing to buy power even at Rs 2 a unit currently."

The increased price of gas, coupled with the rupee's depreciation, would push up variable cost for Lanco by up to Rs 3 a unit. The company currently operates 1,600 Mw of gas-based capacity, at Kondapalli in Andhra and Thanjavur in Tamil Nadu. Nationally, around 9,000 Mw of gas-based capacity is working at less than 40 per cent Plant Load Factor (PLF), owing to severe scarcity of the fuel. An additional 9,000 Mw is yet to come on stream.

NTPC said the rise would be passed on to consumers. Every dollar increase in gas price leads to a 50p a unit jump in cost of generation for the company.

The company operates 4,900 Mw of standalone gas-based capacity and an additional 2,000 Mw capacity in joint ventures.

It operates eight gas-based power stations across six states. The company requires 17 million standard cubic metres a day (mscmd) of gas to maintain 100 per cent PLF at its plants.

Dwindling output from the KG-D6 gas filed has forced the company to run its plants at a mere 50 per cent PLF, as only nine mscmd is available.

Garg says some IPPs might benefit in the long run, owing to improved availability. The decision is the latest in a series by the government which will act to increase the pressure on power supply rates. These are already seen going up as a result of state governments' commitments under the financial restructuring scheme for discoms.