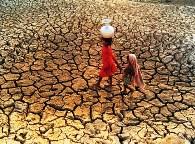 Beneficiaries of kerosene, LPG and fertiliser subsidies will be able to get direct cash transfers through banks, ATMs or even mobile banking after the UIDAI's recommendations to plug leakages in the system are implemented.

Pilot projects for transfer of a direct cash subsidy will be launched in seven states -- Tamil Nadu, Assam, Maharashtra, Haryana, Delhi, Rajasthan and Orissa -- from October, according to the roadmap suggested by the Unique Identification Authority of India (UIDAI).

A comprehensive 70-page interim report suggesting ways to plug leakages in the subsidies was submitted to Finance Minister Pranab Mukherjee by UIDAI Chairman Nandan Nilekani.

"Pilot project will take approximately six months' time and taking into account the experiences which they will gather, they will submit the final report by the end of this year," Mukherjee told reporters.

The report has suggested creation of an IT-drive 'Core Subsidy Management System (CSMS)', which will be able to detect fraud and diversions.

"Beneficiaries can report malpractices to the government directly, making it possible for the government to react in a timely manner," the report said.

The government, through the CSMS, will transfer the cash component of the subsidy directly and in real-time into the bank account of the beneficiaries.

The government spends about Rs 73,637 crore (Rs 736.37 billion) a year on fuel and fertiliser subsidies, but a significant portion does not
reach the beneficiaries.
In his Budget speech, Mukherjee had said that a significant proportion of subsidised fuel does not reach the targeted beneficiaries.
After receiving the UIDAI report, he said the direct transfer of subsidies on LPG, fertiliser and kerosene would help in curbing pilferage and leakages.

Stating that subsidy on kerosene should be linked to reforms in Public Distribution System (PDS), he said the success of direct transfer of subsidy on the fuel would depend on state governments, as it is distributed by them.

In a statement the Finance Ministry said that achieving full financial inclusion is crucial for implementation of direct transfer of subsidies, since the subsidies would be directly transferred to the bank accounts of beneficiaries.

"The roll-out of Aadhaar (unique identity card), will provide a foundation for the implementation of direct transfer of subsidies," it added.

Deputy Chairman of Planning Commission Montek Singh Ahluwalia, who was also present on the occasion, later told reporters that the purpose of direct subsidy is to ensure that it reaches the targetted beneficiaries.

Nilekani said that UIDAI has provided an implementation plan to be operationalised by the respective ministries.

The report has recommended a three-phase approach for subsidy transfer in case of LPG and fertiliser. In case of kerosene, it suggested wider consultations with states.

Mukherjee also asked the UIDAI to look into the possibility of distributing solar lanterns and cookers through LPG outlets and petrol pumps.