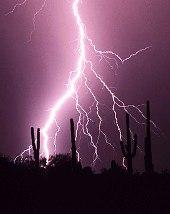 Experts have said stress building in rural areas due to deficient rains may hit the repayment capacity of borrowers and, in turn, affect MFIs.

After a controversy over their debt-collection tactics, micro-lenders in the country are just about stabilising their businesses.

The Andhra Pradesh government had introduced a law to rein in MFI operations in the state.

These problems had choked investment flow of micro-lenders. Now, the dismal monsoon has added to their woes.

Alok Prasad, chief executive of Micro Finance Institutions Network, said there could be stress on repayments due to poor rains and MFIs may deal with this by rescheduling or extending the tenure of repayments to ease the burden on borrowers.

"As long as they take mature decisions, they will be able to ride out the phase," he said.

MFIs predominantly have a rural customer base.

Of their 25 million clients, 80 per cent are from rural areas and drought-like conditions in these areas would take a toll.

MFIs typically give short-term loans (up to one year) for activities linked to agriculture, including dairy and small business.

The frequency of repayments is typically weekly or fortnightly.

Anuj Sharma, partner with chartered accountancy firm Anuj Sharma & Co, which audits the books of many MFIs, said though micro loans might not be taken for agriculture directly, for many households that borrowed from MFIs, farming remained the primary source of income.

Therefore, a drop in earnings
may hit repayments.
The situation on the agriculture front is a matter of concern and defaults might rise, he added.
Samit Ghosh of Ujjivan Financial Services, present in 20 states, said with below-normal rains, MFIs in rural areas run the risk of a rise in defaults.
Another factor that could have a negative impact is loan waivers.
The Karnataka government's demand for a waiver on loans to farmers by public sector banks is not seen as favourable to the developing situation, as it sends a signal to small borrowers that a similar package could be offered to them as well.
A senior executive with Trident Microfinance, which operates in Maharashtra, Madhya Pradesh and Andhra Pradesh, said credit discipline was hit by debt waivers, as those who could pay have also become reluctant to clear their loans.
In 2008, the Centre had announced a scheme for agricultural debt waivers, offering relief to over 40 million farmers.
The cash outgo to lending bodies for this scheme was pegged at Rs 65,000 crore (Rs 650 billion).
While risks have grown, the situation may not turn worse for some. Vijay Mahajan, chairman, Bhartiya Samrudhhi Finance, said though the below-normal monsoon had led to anxiety, it was premature to speak about losses. More rains, even in August, could change the situation, he added.
MFIs have had an enviable repayment record -- 99 per cent of loans are repaid on time.
However, hit by recovery problems in Andhra Pradesh, the loan portfolio of microfinance institutions fell 15 per cent to Rs 15,443 crore (Rs 154.43 billion) in 2011-12.