Pfizer, the world's largest drug company, and Wyeth have sued Daiichi Sankyo-owned Ranbaxy Laboratories in a US court for infringing the patent rights of Wyeth's drug, Rapamune.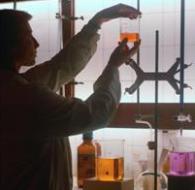 Wyeth and its new owner, Pfizer, filed a patent-infringement case against Ranbaxy and its US subsidiaries, Ranbaxy Pharmaceuticals Inc and Ranbaxy Inc, three days ago in the United States District Court for the District of Delaware. Pfizer and Wyeth also filed a similar case against Watson Pharmaceuticals, said patent experts.
 
Rapamune (generic sirolimus), approved by the US Food and Drug Administration in 2000, is an immuno-suppressant developed to reduce organ rejection in patients receiving kidney transplants. For the 12 months ended February 2010, Rapamune had total US sales of $210.5 million, according to IMS Health data.
 
The suit is in response to the applications filed by Ranbaxy and Watson with the US drug regulator to launch generic versions of sirolimus, challenging the patent rights of Rapamune. Watson and Ranbaxy are believed to be the first to challenge the patents of this drug. Ranbaxy executives were unavailable for comment, but Watson confirmed the patent infringement suit from Pfizer and Wyeth.
 
Ranbaxy had earlier waged a five-year patent battle with Pfizer over the world's largest-selling drug, Lipitor, in over 40 countries, and on Caduet, a high blood pressure drug. In June 2008, Pfizer and Ranbaxy settled the cases out of court. Ranbaxy was given the licence to sell the generic versions of Lipitor and Caduet in the US effective November 30, 2011, and on varying dates in seven other countries.
A few weeks ago, Ranbaxy had settled with Takeda Pharmaceutical Company a patent dispute related to a generic version of the Japanese company's anti-diabetes drug, Actos.
 
Such out-of-court litigation settlements and patent infringement suits are common in the US generic drug business. According to the rules for selling generic drugs in the US, an innovator has to sue an ANDA filer with Para IV certification (which details patent challenge) within 45 days of intimation. The suit automatically bars the FDA from not approving the drug before patent expiry or for the next 30 months. Normally, companies go-for-out of court settlements than continue the litigation.