Brent futures inched higher on Thursday, holding above $115 a barrel, as President Barack Obama's efforts to win backing for a military strike against Syria cleared its first hurdle and with strong auto sales boosting the demand outlook for oil.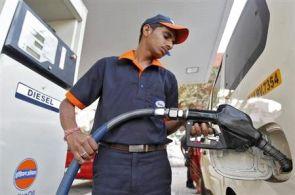 Prices are unlikely to rise much given expectations that a strike on Syria will be short and limited, unless the situation gets out of control, and key producers of oil in the Middle East get dragged into the conflict.

Gains may also be limited as investors await details on the US Federal Reserve's move to roll back its stimulus, which will weigh on commodities.

Brent crude rose 21 cents to $115.12 by 0224 GMT, after ending 77 cents lower. US oil rose 25 cents to $107.48 after settling $1.31 down in the previous session.

"My central view is that Middle East premiums will remain in the market for a while," said Ric Spooner, chief market analyst at CMC Markets. "If you take it that the United States will attack, the key question remains what happens after that? Will it stay limited or will Syria's neighbours get dragged in."

While Syria is not a big oil producer, investors have been worried that a strike there by Western forces may spread across the region and disrupt supplies from a region that pumps a third of the world's crude.

Markets
are already struggling to cope with a loss of supplies from Libya. Outages in the Middle East and Africa have surpassed 3 million bpd, about 3.5 per cent of global demand.
As of now, investors expect the strike to be limited. The Senate Foreign Relations Committee voted in favour of a resolution that sets a 60-day limit on any engagement in Syria, with a possible 30-day extension and bars the use of US troops on the ground for combat operations.
Oil, particularly, the US benchmark also gained from an industry report showing a steep fall in crude stockpiles in the world's biggest consumer. Crude inventories fell by 4.2 million barrels in the week to Aug. 30 to 362 million, the American Petroleum Institute (API) said, compared with expectations of a decrease of 1.3 million barrels.
The US benchmark was also supported on expectations of a revival in demand growth after US auto sales gained at their fastest pace since October 2007.
Global markets are awaiting concrete details from the Fed on its plan to roll back stimulus. One top Federal Reserve official said he was open-minded about reducing stimulus this month, as investors largely expect the central bank to do, while another policymaker said the bank should actually do more for the economy.
"We may see a few dollars coming off on oil from here if there is any announcement on the stimulus," Spooner said. "It will weigh on oil as the dollar will strengthen."