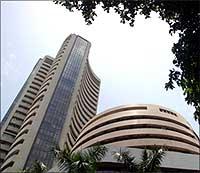 On September 7, the Bombay Stock Exchange's Sensitive Index, or Sensex, closed over 16,000 points for the first time in over a year. And the good news is that it has consistently been able to close above this mark.
For retail investors, who had suffered big losses in the mayhem that started in January 2008, this is certainly a good news.
Since mid-March, when the Sensex was languishing at 8,000 levels, there has been a sharp change in the mood. Markets have risen over 100 per cent. Even returns from mutual funds have improved substantially.
In the last six months, equity funds have given very high returns. For instance, the returns from technology and banking funds have been a whopping 110.19 per cent and 100.57 per cent, respectively.
Even equity diversified funds have given 86.74 per cent returns, better than 85.17 per cent returned by the Sensex. In fact, the best performing fund has returned 154 per cent in the period.
Retail investors would be wondering if the good times will continue and if there were specific strategies to be followed. Here are a few tips:
Going forward, market experts felt that though the undercurrent was bullish in the short term, there could be some correction once the second quarter results start coming from October.
Said Amitabh Chakraborty, head (securities), Religare Securities, "While the mood is quite bullish now, expectations about corporate results are quite high. There could be some correction, if they are not up to the expectation."
As an investment strategy, continue with your systematic investment plans. While the returns might have improved significantly, it is important to remember that SIPs are meant for the long term. Withdrawing now will deprive you of the benefits of multiplying your money.
However, for the already invested, this rise offers a good opportunity to rejig the portfolio. That is, move money from those funds or stocks that are doing badly to good stocks and diversified funds.

Said Kartik Jhaveri, director, Transcend India, "A lot of people bought small caps on rumours during the boom time and got stuck with them. If these stocks have appreciated because of the overall rise, investors could exit such stocks and move to good large caps."
He suggested that this could be a good time to raise some funds if investments have risen sharply. "If any stock holding has risen too sharply, it could be a good time to book profits. Use that money to invest in mutual funds through systematic investment plans or in the stock market over the six to twelve months."
Another strategy, which a new investor or one with excess cash can use is to invest in debt funds and move the money through systematic transfer plans to equities over time.
STPs are plans where investors can move their money from one fund to another on a monthly basis at net asset value-based prices. Hitungshu Debnath, executive director, Angel Broking, said, "For a long-term investor, the best idea could be to invest through SIPs in index funds."
He feels that over a long period, these funds will give stable returns at a very low cost.
Image: The Bombay Stock Exchange