Taxpayers having an annual income of over Rs 500,000 will be required to file their returns in electronic form, a senior Finance Ministry official said Tuesday.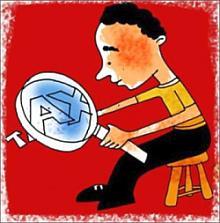 Besides, the Finance Ministry is also making provisions for e-filing of Wealth Tax returns.

"Income tax returns for the group above Rs 500,000, all such returns will be e-filed. This is a move towards using technology so that the interface between Assessing Officer and assessee is minimised," Revenue Secretary Sumit Bose said at a Ficci event in New Delhi.

The government had last year introduced the system of e-filing of Income tax returns for assessees with annual income of Rs 10 lakh (Rs 1 million) and above.

Section 14 of the Wealth-tax Act provides for furnishing of return of net wealth as on the valuation date in the prescribed form.

At present, certain documents and reports are required to be furnished along with the return of net wealth under the provisions of Wealth-tax Act read with the provisions of Wealth-tax Rules.

Sections 139C and 139D of the I-T Act contain provisions for facilitating filing of return of income in electronic form by certain class of income-tax
assessees.
"In order to facilitate electronic filing of annexure-less return of net wealth, it is proposed to insert new sections 14A and 14B in the Wealth-tax Act on similar lines... The amendments will take effect from June 1, 2013," said the Memorandum to the Finance Bill 2013.
Bose further said the Income Tax Department is making all efforts to widen the tax base and is in the process of identifying PAN holders who have not filed returns.
He said the tax department would be sending out second set of "polite letters" to 35,000 assessees.