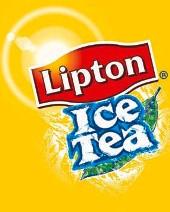 Food and beverages major PepsiCo and fast moving consumer goods giant Unilever are reviving their joint venture in India by re-introducing their global product, 'Lipton Ice Tea', in the country.

The JV's Indian arm has launched two new flavours of the ready-to-drink ice tea, after it was withdrawn around seven years back when the JV entered the country.

A PepsiCo India spokesperson said the JV is re-introducing the product as the current market is favourable for such items, with increasing awareness.

"Ice tea is a niche, but fast-growing category. In particular, young urban adults are looking at healthier options such as ice tea," the spokesperson said.

In fact, even within ice tea, consumers are increasingly accepting green ice tea as a healthier option, he added.

In 2003, PepsiCo and Unilever formed a global 50:50 joint venture -- Pepsi Lipton International -- to manufacture and market Lipton Ice Tea variants in 67 countries.

The JV entered India in 2004.

However, Lipton Ice Tea was later withdrawn from the market as the product was 'way ahead in those days'.

"When LIT was launched in India in 2004, it turned out that the product was ahead of its time. Consumer insights revealed there was a gap between intent and action when it came to consumption of health beverages," he said.

The PepsiCo and HUL decision to relaunch the ice tea comes at a time when rival Coca-Cola introduced ice tea brand
'Nestea' in bottles in partnership with Nestle.
The Lipton ice tea will add to PepsiCo's health and wellness product portfolio.
The company's other health products includes Quaker Oats, Aliva, Nimbooz, Tropicana 100 per cent and the recently launched Lehar GlucoPlus, from its JV with the Tata Group.
Talking about the new product, Pepsico India executive director -- Innovation Geetu Verma: "Lipton Ice Tea is a global product that offers a combination of great taste and refreshment on the go. We are confident that the product will resonate strongly with our target audience."
While PepsiCo India will launch 'Lipton Ice Tea' in a PET format in the Delhi-NCR region and other markets across India in a phased manner, HUL is launching it in large format retail outlets in 28 cities across India.
It will also be launching the product in the tetra and powder formats.
"We strongly believe that PepsiCo's strengths in Quick Service Restaurants and Hindustan Unilever's strengths in modern trade and family grocer channels will help grow this nascent category," Hindustan Unilever general manager -- beverages Arun Srinivas said.
Priced at Rs 25 for a 350-ml PET bottle, Lipton Ice Tea will be available in two variants -- Green Tea in Mint and Lemon flavour and Black Tea in lemon flavour.
A 250-gram packet of powder will be priced at Rs 85 for the lemon variant and Rs 95 for the mint and lemon variant.
There will also be a sampler pack available at an introductory offer price of Rs 15 for both variants.