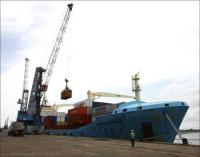 Pakistan said on Wednesday it wants to "reposition" its commercial engagement with India and would like New Delhi to permit the cross-border investment.
After a meeting with business chamber Ficci, visiting Pakistan Commerce Minister Makhdoom Amin Fahim said: "I hope" India allows investments from Pakistan.
Joining him, Pakistan High Commisioner to India Shahid Malik said: "In fact, there are no investment restrictions in Pakistan. There are restrictions in India to invest".
At present, the India-Pakistan economic relations are restricted to the merchandise trade of just about $2.65 billion (2010-11).
India has both investment and trade ties with other neighbouring countries like Bangladesh, Nepal, Sri Lanka and Bhutan.
However, no investment or technology partnership has been built between India and Pakistan whose relations have
been marred by lack of mutual trust over the years.
The Pakistani minister said that he would want to see deepening of bilateral trade and business ties.
He said the two countries should remove bottlenecks in the bilateral. "Gradually, I hope that it will be repositioned. We have to move step by step," Fahim said.
The Ficci had organised India-Pakistan business-to-business meeting, which was also attended by senior government officials from the two sides.
Fahim said problems like visa restrictions need to be sorted out.
"Visa issue is one of the important ones. Definitely, we (two sides) will deliberate on this."
On these restrictions, Asma Altaf, a Pakistani apparel trader accompanying the minister said, "We can't do much because of this. We should get access to Indian markets. We are waiting for a definite roadmap".
She said the two countries should have an open-mind approach in issuing visas.