Overseas investment by Indian companies fell marginally to USD 2.67 billion in April from USD 2.77 billion in March, the Reserve Bank said.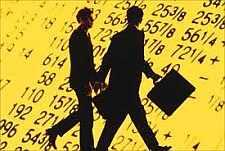 The investment in equity has gone up during the month to USD 596.33 million from USD 545.77 million in the previous month, according to the RBI data.

While the total loan amount has come down to USD 312.21 million in April from USD 806.49 million a month ago, RBI said. The amount reported in equity and loan represents the actual outflow.

A total of 478 deals took place during the month by the Indian companies to carry out the outward foreign direct investment.

Adani Port and Special Economic Zone, Varun Shipping Company, House of Pearl Fashions, Escorts Heart Institute and Research Centre, JSW
Steel were among the major overseas investing companies during the month of April.
Adani Port and Special Economic Zone invested USD 1.04 billion through its two wholly owned subsidiaries in Australia that are engaged into construction, community, social and personal services.
Varun Shipping Co invested USD 252.62 million via its joint-venture Varun Asia Pte in Singapore that is involved into transport, storage and communication services.
House of Pearl Fashions had an investment of USD 136.5 million in Mauritius through its wholly owned Multinational Textile Group.
Escorts Heart Institute and Research Centre invested USD 89.89 million in Singapore in its wholly owned subsidiary Fortis Asia Healthcare Pte.
JSW Steel invested USD 65.46 million through its joint venture JSW Steel Holding Inc in the US which in into manufacturing business.