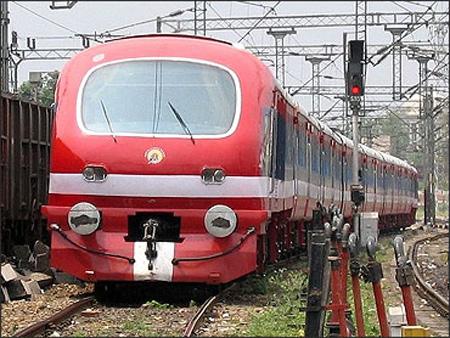 Over 120 lakh railway tickets purchased through IRCTC website from April last year to June remained unbooked despite making of payments due to network failure and entry of wrong password by passengers, the Rajya Sabha was informed on Friday.
"From April 2011 to March 2012, a total of 11.62 crore tickets were booked successfully through the IRCTC website. In 96.12 lakh cases, payment was settled but tickets were not booked...In May and June this year, a total of 24.6 lakh cases took place where tickets were not issued even after their payments were settled.
"The reasons for such incomplete transaction included entry of wrong password, network failure, etc," Minister of State for Railways Bharatsinh Solanki told Rajya Sabha in a written reply.
On steps taken to plug the loopholes in the ticketing system, he said, "Capacity of servers have been upgraded to meet the demand and Internet bandwidth has been increased from 350 mbps to 450 mbps...IRCTC is continuously coordinating with various banks regarding payment gateway to reduce failed cases and this has improved success rate of transaction."
In reply to a question on black marketing of Tatkal tickets, Solanki said from 2010 to 2012, as many as 3,250 touts were apprehended by the Railways and of them 1,488 people were convicted.
A fine of Rs 48.18 lakh was also recovered from these touts, he said. "Tatkal scheme too has been revamped to reduce the scope of its misuse," Solanki said.
In reply to a query on action against selling sub-standard foodstuff, Railways Minister Mukul Roy said, "In the last two years, of the total 45,444 samples, only 957 (2.1 per cent) have failed...in 915 cases of samples not being up to the standard, penalties were imposed or other departmental actions were initiated. In remaining 42 cases, prosecution was launched under Prevention of Food Adulteration Act/ Food Safety and Standard Act."