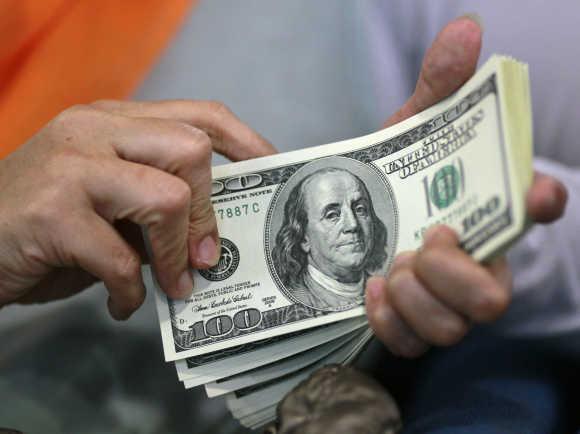 The Reserve Bank said overseas direct investments by Indian companies, including Bharti Airtel, totalled $2.37 billion in February, up about 30.25 per cent year-on-year.
The investments or or financial commitments in form of equities, loans and guarantees was $6.55 billion in January 2014 and $1.82 billion in February last year.
Bharti Airtel issued guarantee worth $1.01 billion to its Netherlands based joint venture, through which it looks after Africa operation.
RBI said in February, the overseas direct investment in form of equities, loan and guarantee was $279.18 million, $98.61 million and $1.99 billion, respectively.
In another press release, the Reserve Bank said exports of services in January totalled $13.92 billion, up from $12.86 billion in the previous month.
On the other hand, imports were up at $7.26 billion in January as against $6.72 billion in December.
The RBI releases provisional aggregate monthly data on India's international trade in services with a lag of around 45 days.