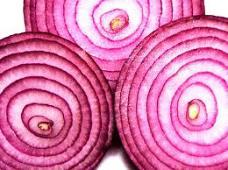 Describing the government's decision to ban export of onion as a knee jerk reaction to deal with soaring prices, a top Planning Commission official said on Tueday the way to deal with supply disruptions is to improve logistics and storage capacity.
"I am not aware of any major problem (leading to sudden spurt in onion prices), but you can have disruptions in supplies.
"It reflects lack of extensive storage capacity around the country...our logistics is not as well organised as it should be," said the official who did not wish to be identified.
To check onion prices, which soared to Rs 70-80 per kg, the government slapped a ban on onion exports till January 15 to improve domestic supplies and moderate price rise.

The official described the export ban a 'knee jerk reaction' and pointed out that these steps do not solve
the problems caused by various domestic and international factors. Food inflation for the week ending December 4 soared to 9.48 per cent from 9.46 per cent from 8.46 per cent in the previous week.
The Planning Commission official, however, indicated that overall inflation would moderate in the coming months and might decline to 5.5 per cent by March end as indicated by Prime Minister Manmohan Singh on Monday.
The rise in global commodity prices, the official added, would continue to be a matter of concern and might have implications for domestic inflation in the coming months.