State-owned Oil and Natural Gas Corp (ONGC) on Thursday reported a 31 per cent drop in its second quarter net profit on jump in its fuel subsidy payout.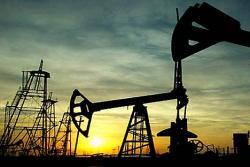 Net profit in July-September quarter stood at Rs 5,896.57 crore (Rs 58.96 billion ), which was down 31.7 per cent from Rs 8,642.23 crore (Rs 86.42 billion) in the same period a year ago, the company said in a statement.

Upstream
firms like ONGC bear a part of the revenues that fuel retailers lose on selling diesel and cooking fuel at government controlled prices. In the quarter ending September 30, they chipped in Rs 15,108 crore (Rs 151.08 billion).
ONGC's net sales dropped to Rs 19,768.18 crore (Rs 197.68 billion) from Rs 22,616.32 crore (Rs 226.16 billion) in second quarter of last financial year.
Rise in subsidy payout dented its profit by Rs 7,103 crore (Rs 71.03 billion).