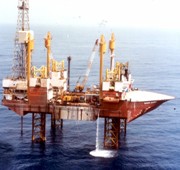 Oil and Natural Gas Corporation said on Thursday it 'consciously' decided not to make a rival offer to Vedanta Resources' $9.6 billion offer to acquire a majority stake in Cairn India.


"Counter offer date is gone. If ONGC did not make an offer, that was done consciously," ONGC chairman and managing director R S Sharma told reporters in New Delhi.
London-listed Vedanta Resources is buying 40-51 per cent stake of Cairn India from its parent Cairn Energy Plc of UK, that owns the nation's largest onland oil field for up to $8.48 billion.
It is making a further open offer for another 30 per cent stake which will give billionaire Anil Aggarwal-run group a 60 per cent stake in Cairn India.


"ONGC management is fully conscious of its interest and responsibility and has acted in a responsible manner," Sharma said on not making a rival offer to Vedanta's bid.


ONGC, which is a 30 per cent partner with Cairn India in the giant Rajasthan oil field, had claimed that it had preemption or right of first refusal in Cairn India assets, like the Rajasthan block.


Asked if ONGC had waived that preemption right, Sharma said, "I did not say that. All I have said is that we did not make a rival offer by the close of deadline (on September 7) as per Indian capital market regulator Securities and Exchange Board of India norm.


"That has been a conscious decision considering all legal aspects, considering all commercial aspects and the interest of the company," he said.


Sharma said ONGC will act on the issue keeping the interest and responsibilities of the company in mind.