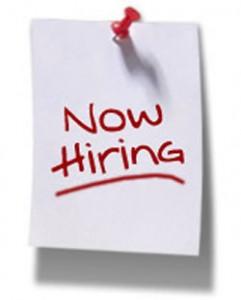 One among every four Indian employers is uncertain about hiring plans for the next three months though job prospects remain healthy in many sectors, says a survey by global staffing services firm Manpower.

India's net employment outlook -- an indicator of recruitment intentions -- stood at 27 per cent, unchanged from the prior quarter and 18 percentage points weaker year-over-year.

Hiring activity is expected to remain active for the first three months of 2013, but employers are projecting a considerably slower pace compared to last year, the survey said.

"Employers are notably more uncertain about their hiring plans in the first three months of the year compared to last year at this time; nearly three out of every 10 employers tell us that they simply don't know whether they will add or subtract from their payrolls in the first quarter," Manpower India managing director Sanjay Pandit said.

The survey noted that job prospects remain healthy in the majority of industry sectors surveyed.

Moreover, hiring intentions are positive in all seven industry sectors and all four regions.

Hiring intentions for the services sector stood at 30 per cent, followed by wholesale and retail trade (29 per cent).

Meanwhile, employers in the public administration/education space reported weakest hiring pace at 14
per cent of those surveyed.
"Despite the continuing impact of the global macro-economic situation and the uncertainty around the economic and political environment in India, employer hiring intentions remain positive in all seven sectors, primarily driven by ITeS and IT sectors where employer hiring sentiment appears to be improving," Pandit said.
The survey that covered 4,496 employers across India said the hiring outlook is also positive in all the geographical regions, with employers in the West reporting the strongest outlook, followed by South and the North, with outlooks of 25 per cent and 24 per cent, respectively.
Meanwhile, employers in the East report cautiously optimistic hiring intentions with an outlook of 10 per cent.
Employers in the majority of labor markets surveyed indicate they are less confident about adding staff: those in 29 of 42 countries and territories report weaker forecasts compared to this time last year and hiring plans declined in 21 countries and territories from three months ago.
"Worldwide, businesses are hesitating with investments due to uncertainty and this includes their investment in talent," ManpowerGroup chairman and CEO Jeffrey A Joerres said.