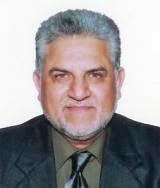 State-run Oil India Ltd has rejected the resignation offered by V K Sibal after he was reverted to the company following denial of extension as oil regulator amid reports of alleged favours to corporate houses.
Although he denied any wrongdoing, Sibal was forced to revert to Oil India on October 31 as group general manager -- a rank which he held prior to becoming the director general of directorate general of Hydrocarbons.
He had immediately applied for early retirement, sources said. OIL rejected his application as vigilance probe against him was pending, sources said, adding that the company had even taken a legal opinion on the issue from additional solicitor general who opined that any person against whom vigilance probe is pending cannot be relieved from service.
Pending consideration of his application, Sibal went on leave for three months but would now have to join back as his application for early retirement has been rejected.
Sibal, in all, had about 200 days of accumulated leave, of which he had availed for 90 days from November 1.
He superannuates in January 2012 and technically speaking, he would have to join back OIL in a rank and pay much lower than what he had held in DGH, they said.
Sibal was denied an extension as head of India's upstream nodal agency till his superannuation age of 60 years in January 2012 after the Central Vigilance Commission found a 'deficit of trust' in him.
The CBI has accused Sibal of colluding with private parties during his term as oil regulator and has sought government permission for a thorough investigation.
Sources said Sibal's resignation cannot be accepted till the vigilance probe is completed. Also, OIL is not inclined to give him leave without pay after he exhausts his accumulated leave.
In case, Sibal chooses not to attend office after he exhausts his accumulated leave, OIL can initiate disciplinary proceedings including termination of service.
If his services are terminated, Sibal would not get any gratuity benefit. Besides, the medical cover that he and his family enjoy would be curtailed, they said.
CBI, which was asked by the Central Vigilance Commission to do a 'discreet' ground verification of allegations of Sibal's nexus with private oil and gas operators, in its preliminary report, alleged "gross abuse and misuse of public office by Sibal," sources said.
The preliminary report also talked of his 'nexus with private parties' and his 'obtaining pecuniary advantage in award of contracts and supply of information of sensitive data of resources.'
However, neither the CVC nor the CBI have said anything on the allegations of his seeking favours from RIL in lieu of approving higher capital expenditure at Mukesh Ambani-run firm's Krishna Godavari basin gas field. CVC last month sought CBI help when its clearance was sought for giving an extension of service to Sibal as director general of DGH.
Sources said the anti-corruption body's report stated that prima facie a 'vigilance angle' has been established in certain cases of extension of contracts by Sibal.
Also, the process followed in levying liquidated damages on companies for not fulfilling exploration commitments was found arbitrary and so was the award of contracts for speculative surveys.
As OIL had rejected his earlier application for VRS on the grounds that he has to be working with the company to make the request, Sibal applied afresh for VRS after joining back.
However, even this application was rejected pending completion of vigilance probe. This prompted Sibal to go on long leave, sources said. S K Srivastava, director (operations) at OIL and former deputy director general of directorate general of hydrocarbons has already taken additional charge as head of DGH till April 30, 2010.
Despite repeated attempts, Sibal could not be reached for comments. Charges of conflict of interest were levelled against him as the DGH office in Noida on the outskirts of the national capital was rented from a company that was a contractor for DGH.
Also he lived in a rented house owned by a firm that subsequently was awarded oil blocks.
Image: V K Sibal