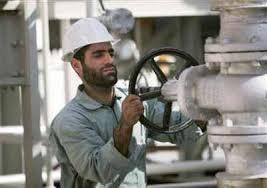 Brent crude climbed to a nine-month high near $115 a barrel on Friday, as supply disruption fears took centre stage after the United States threatened military action in Iraq against Sunni Islamist militants who are pushing on towards Baghdad.

The jihadists extended their lightning advance to towns only about an hour's drive from Baghdad while trucks carrying Shi'ite volunteers in uniform rumbled towards the front lines to defend the city, stoking concerns of prolonged unrest and bloodbath.

Brent hit a session high of $114.69 a barrel, its loftiest since September last year.

It was up $1.57 to $114.59 by 0754 GMT.

It ended up with gains of more than $3 on Thursday.

US crude touched an intraday high of $107.68, also a nine-month top, and was up 97 cents at $107.50, extending the previous session's $2.13 gain.

Brent is set to gain more than 5 percent this week, the biggest weekly rise since July 2013, while US crude is on track for an almost 5 per cent rise, its best since December.

"There have been no disruptions to oil supplies so far but people are very nervous," said Ken Hasegawa, a Tokyo-based commodity sales manager at Newedge Japan, referring to worries that escalating violence in Iraq could disrupt oil supplies from the second-largest OPEC producer.

The forces of Iraq's autonomous ethnic Kurdish north have taken control of the oil hub of Kirkuk as the troops of the Shi'ite-led government abandoned posts.

"Oil is now in a new price territory and is likely to climb more as investors rework their positions, supported by the uncertainty and technicals," Hasegawa said.

Given the break past key resistance at $105 a barrel, the US benchmark may rise towards $112 over the next two weeks, the high touched last year, if it manages to break past the next ceiling of $110,
Hasegawa said.
Brent may gain towards $115 over the same time period now that it has broken past $110, he said.
"Iraq has become a key supplier as it has managed to ramp up output quite rapidly and it has helped offset losses from other producers," said a source at an Asian refiner. "So if there is any disruption from Iraq, everybody is worried that the impact on the market will be serious."
OUTLOOK
Yet, producer group OPEC's latest forecast of the oil market being balanced in the second half of this year with extra production sufficient to meet growing demand, helped allay some concerns of disruption in supplies.
The cartel of 12 exporters said global oil inventories were comfortable. US stockpiles were high and commercial stocks in the large developed economies were sufficient at the end of April to meet almost two months of consumption.
The unfolding geopolitical crisis overshadowed data out of the United States that showed retail sales rose less than expected in May and first-time applications for jobless benefits increased last week.
China's industrial output rose 8.8 percent in May from a year earlier, while retail sales rose 12.5 percent, the National Bureau of Statistics said, matching forecasts and helping assure markets of a stable demand outlook at the world's second-largest oil consumer.
"We have been getting a series of overall positive economic numbers from China and the United States," Hasegawa said.
"That is helping support oil prices as the overall demand outlook looks good."
China's refinery crude throughput in May rose 3.5 percent from a year earlier to 40.33 million tonnes, or 9.5 million barrels per day, the bureau said.
But daily crude runs were down from 9.63 million bpd in April as refineries scaled back output amid maintenance.