The Oil Ministry has approved the sale of 10 per cent Government holding in consultancy firm Engineers India Ltd, and a public offering is expected in the second half of July.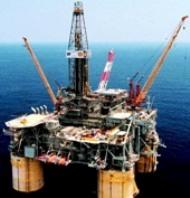 "The Ministry of Petroleum and Natural Gas has granted its approval for the offer, involving divestment of 10 per cent paid-up equity share capital of the company out of its holding in the company," EIL said in a statement to the Bombay Stock Exchange.
The Government holds 90.4 per cent stake in EIL, which provides design and engineering services for petroleum, power and fertiliser companies. At the current market price, the Government is expected to raise about Rs 1,100-1,200 crore (Rs 11-12 billion) through the sale of 10 per cent stake in EIL.
The Government has already appointed HSBC Holdings Plc, ICICI Securities, SBI Capital Markets and IDFC Capital as merchant bankers to manage the consultancy's further or follow-on public offering.
It has also appointed law firm Luthra and Luthra as legal advisors for the offering.
Sources said the financial and legal advisors are in the process of preparing a draft red herring prospectus, which is likely to be filed with market regulator SEBI by mid-June.
SEBI approvals may take about a month and the FPO is likely to hit the market by the third or fourth week of July, they said. EIL last month reported a 25.43 per cent rise in consolidated net profit to Rs 440.47 crore (Rs 4.40 billion) for the 2009-10 fiscal.
As a prelude to divestment, EIL paid a 1,000 per cent (Rs 100 per share) special dividend totalling Rs 561.65 crore (Rs 5.61 billion).
Of this, the government got Rs 507.65 crore (Rs 5.08 billion), in addition to a dividend tax of over Rs 96 crore (Rs 960 million).
Sources said the company will now issue two bonus shares for every one held and subsequently split the Rs 10 share into two of Rs 5 each.
EIL, which had a cash reserve of Rs 1,320 crore (Rs 13.2 billion) as on March 31, 2009, has till date given Rs 600 crore (Rs 6 billion) in dividend to the Government on a Rs 25-lakh (Rs 2.5 million) share capital that formed the company in 1965.