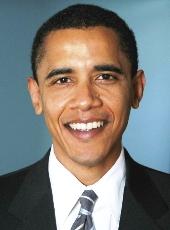 The export-driven information technology services sector is not jumping to a conclusion about the recent proposals made by US President Barack Obama to contain offshoring of jobs through a more stringent tax code.

In his State of the Union address to the US national legislature on Tuesday, Obama said: The American people deserve a tax code… that lowers incentives to move jobs overseas and lowers tax rates for businesses and manufacturers that create jobs right here in America.

Som Mittal, president of Nasscom, the industry body, said it would study the comments before giving a reaction.

The Indian IT services sector is heavily dependent on the US, which accounts for a little over 60per cent of overall IT export revenue from India.

Growing protectionism in the US over the past couple of years has become a major concern for Nasscom, which has taken up such issues with US lawmakers.

"I don't think what President Obama said is anything new. If it's something new, we'll deal with it, said N Chandrasekaran, managing director and chief executive of Tata Consultancy Services, the largest IT company in this country, also chairman of Nasscom.

American policy makers say they do not want to read too much into Obama's recent statements.

"I do not know the details of the topic. But I think just as India has significant success in creating additional employment opportunity over the last 10-12 years, we are in the same mould.

"It's not a zero-sum game, Jack Markell, governor of the state of Delaware, told Business Standard.

"We recognise that Indians have created many employment opportunities here. That means there is a growing middle class in this country which will boost the demand for US products here.

Markell belongs to the Democratic party, as does Obama.

Union minister for commerce and industry Anand Sharma said he was hopeful the US government would not do anything to adversely impact partnership in the technology area.

"We will have to look at the details as to what is being proposed.

"However, without getting into the specifics, I would say that what is expected from governments, nations and leaders is to bring down the existing barriers and not to allow coming up of new barriers of protectionism, which will be counter-productive for the global economy, said Sharma, here on Wednesday to attend the inaugural session of Nasscom's leadership summit.

"These deepen the recession and delay the recovery."
Image: Barack Obama