US President Barack Obama inched closer to realising the sweeping Wall Street reforms bill, with two Republican Senators announcing their support for it giving the ruling Democrats the needed 60 votes to get the legislation through the US Senate.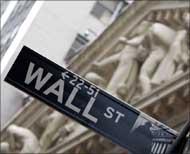 The US House of Representatives has already passed the bill, that seeks to make Wall Street companies more accountable and transparent, and with its passage by the Senate, the bill would move to the White House for Obama to sign it into law.
Republican Senators Scott Brown and Olympia J Snowe are the latest to announce their support to the bill.
"While it isn't perfect, I expect to support the bill when it comes up for a vote. It includes safeguards to help prevent another financial meltdown, ensures that consumers are protected, and it is paid for without new taxes," Republican Senator Scott Brown, said in a statement.
Another Republican Senator Olympia J Snowe, the Ranking Member of the Senate Committee on Small Business and Entrepreneurship and a senior member of the Senate Finance Committee, also announced her decision to support the bill.
"After thoroughly reviewing the 2,315-page financial regulatory reform conference bill during the July 4 work period, I intend to support passage of the legislation when it's brought before the Senate for consideration," the Senator said.
The Democrats already had support of its 57 members.
Before the July 4 recess, Republican Senator Susan Collins had said that she was inclined to vote in favour of the bill.
With two more Senators announcing to support it, the Democrats now have the requisite 60 votes to get it through.
Most Republicans have criticised the Wall Street Reform Bill, arguing that it does not do enough to end the problem of firms that are viewed as "too big to fail" and remains silent on regulation of Fannie Mae and Freddie Mac, the two mortgage giants taken over by the government in 2008.