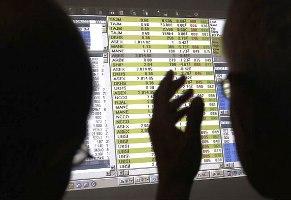 As no solution to the Rs 5,600 crore (Rs 56 billion) payment crisis at NSEL has appeared on the horizon so far, the Prime Minister has been asked by a minister in his Cabinet to intervene to protect the interest of investors.

In his capacity as an member of Parliament from South Mumbai, Minister of State for Telecom and Shipping Milind Deora today wrote to Prime Minister Manmohan Singh and sought his intervention to resolve the settlement crisis facing the National Spot Exchange Ltd.

Stating that nearly 15,000 investors at NSEL are facing the risk of losing Rs 5,500 crore (Rs 55 billion), Deora said the government should step in and take charge to recover investors money.

"It is apparent to me that these losses were caused by a systemic breakdown involving various entities.

"In the interest of investors and the broader financial markets of our country, I humbly but passionately request your attention to this
matter," Deora said in the letter.
"It is imperative that the government steps in to take charge and facilitate a smooth and orderly recovery of investor money, at the earliest," he added.
Appreciating the initial efforts of the Forward Market Commission in resolving this issue, Deora said: "I am confident that with your intervention, this can be settled amicably".
NSEL has been engulfed in a crisis after it suspended trade on all its contracts, raising concern over the possible defaults of Rs 5,600 crore (Rs 56 billion) dues to investors.
According to the exchange, 21 entities owe nearly Rs 5,600 crore to investors, with the maximum liability of Rs 929 crore (Rs 9.29 billion) from N K Proteins.
On August 14, NSEL submitted its seven-month plan with commodity market regulator FMC for settling dues worth Rs 5,600 crore to investors. FMC would take a decision on the settlement plan after getting views from brokers and investors while directing NSEL not to make payments to related-entity IBMA (Indian Bullion Market Association) without prior approval.