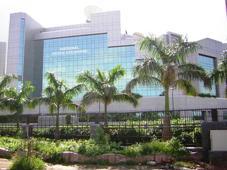 With competition set to increase in coming months, stock exchanges are taking steps to encourage trading in illiquid counters.
To attract investor interest, the National Stock Exchange is sponsoring a research in illiquid counters by Crisil, the rating and advisory firm.
The Securities and Exchange Board of India is also mulling whether to allow exchanges to transfer smaller companies from the existing mainline platform to a new segment for small and medium enterprises that most exchanges are contemplating.
Companies will then be able to appoint market-makers who will provide two-way quotes and will be bound to buy or sell shares of companies for which they are doing market-making at those quotes.
The issue of improving liquidity on illiquid counters was also discussed in a presentation to the Jalan committee on Thursday in Mumbai.
At the meeting, the representatives of the exchanges reported what they planned to do. The move to improve liquidity is important, as 90 per cent daily volumes come from top-100 companies.
Joseph Massey, chief executive of a new stock exchange that is awaiting Sebi's permission to launch trading in equities, said, "There is a need to improve information dissemination about companies to investors. There can be a standard template in which companies can be asked to provide more information to investors that can help them take investment decisions."
Investor ignorance
Crisil has found that several companies are not actively traded, as there is no research on them by broking houses. The agency has introduced products to do research in listed companies and provide grading. NSE has tied up with Crisil for sponsored grading: About 100 companies are expected to be covered.
The fees will come from NSE.
Crisil's product, known as Independent Equity Research, was launched last September. The agency said liquidity was moving towards large-cap stocks, as these attracted most of the research coverage.
It said 80 per cent traded companies had no analyst coverage and, hence, there was no information or investment advice available. In most cases, coverage was driven by the 'flavour of the season', it said.
Crisil's experience is that these reports improve volumes for the companies covered.
Sponsoring independent research for less liquid companies is new to India, but the London Stock Exchange sponsors research for companies listed on its AIM segment. So do stock exchanges in Singapore, Hong Kong and Malaysia.
NSE has initially preferred to get research reports for companies listed on the Madras Stock Exchange, with which it has signed an agreement.
Companies listed on MSE can be traded on the NSE platform as part of the deal. NSE is also talking to other companies for support in researching their stocks.