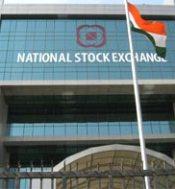 The National Stock Exchange is set to enhance its current tie-up with the CME Group that owns the Dow Jones Industrial Average Index.

The two entities are in talks for launching option contracts based on the US index at the Indian exchange.

According to persons familiar with the development, the discussions are currently on and a decision on the option contracts can be expected soon.

Thereafter, NSE would be free to launch futures and options on both S&P500 and DJIA. Incidentally, the current tie-up between NSE and CME Group allow the former to launch only futures contracts on DJIA.

"The partnership between NSE and CME (Group) is relatively new and hence the discussions (for options) are taking time," said a person familiar with the development.

"On the other hand, NSE has a long association with S&P and so the approvals for both futures and options based on S&P500 were received at the same time," he explained.

While NSE has already got all the regulatory approvals for launching futures based on S&P500 and DJIA, it has sought the capital market regulator's approval for options only on S&P500.

The Securities and Exchange Board of India in January this year, came out with guidelines based on which derivatives on foreign
indices could be introduced by the Indian exchanges.
According to the market regulator, derivatives contracts can be launched only on those global indices that have a minimum market capitalisation of $100 billion and are broad-based.
According to Bloomberg data, the market capitalisation of S&P 500 is a more than $11 trillion while that of DJIA is over $3 trillion.
The DJIA index includes the 30 most liquid large companies in the US.
According to recent estimates, it represents nearly 30 per cent of the free float market capitalisation of the whole US market.
Meanwhile, this will be the first time that futures based on the S&P500 will be introduced on an exchange outside the US.
Once futures and options based on S&P500 and DJIA are launched, NSE will also look at launching derivative contracts based on FTSE100.
The Indian exchange has already signed a letter of intent with the London Stock Exchange for getting the index on its platform.
"As part of the letter (of intent), both exchanges declared their intent to explore the feasibility of an agreement whereby FTSE Group may licence the FTSE 100 Index to the NSE, and whereby the NSE may licence the S&P CNX Nifty to London Stock Exchange Group for the purpose of issuing and trading options and other index contracts," says the NSE release.