Encouraged by the recent Supreme Court order in its favour, Vodafone Plc is taking on the income tax department, yet again.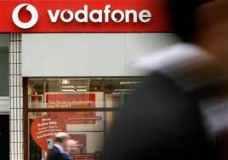 The British telecom major on Tuesday moved the dispute resolution panel, seeking relief from an order sent by the I-T department in December.

The draft transfer pricing order asked Vodafone to add an additional income of around Rs 8,500 crore (Rs 85 billion) to its income from Indian operations.

Transfer pricing is an accounting practice used by multinational companies to determine costs while transacting with different entities that belong to the same company. Transfer prices are monitored by tax authorities, as they are used to determine income, expenses and the tax.

"Vodafone disagrees with
the transfer pricing issues contained within the draft assessment order it received from the tax authority, and has filed an appeal with the dispute resolution panel. The recent Voda-fone-Hutchison Supreme Court judgment contains several observations which relate to the transfer pricing matter and appear to clearly support Vodafone's position," the company said in a statement.
Two weeks before, the Supreme Court ruled in favour of Vodafone Plc in a long-standing court case with the I-T department. The case was filed by the company against a tax claim by the I-T department, which sought to tax a transaction between two foreign entities, through which the transaction was done.
The Supreme Court, however, ruled that the transaction was not taxable, and directed the I-T department to refund Rs 2,500 crore (Rs 25 billion) to the company, with interest.