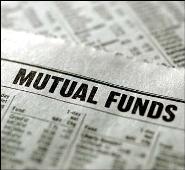 Leading bourses Naional Stock Exchange and Bombay Stock Exchange have proposed 10-fold hike in penalty on brokers for trades conducted on behalf of clients without registering their Permanent Account Number to Rs 10,000 per day for each such client.

The increased penalty, which is aimed at enhancing the surveillance mechanism for the stock market trades and discouraging the brokers from trading without submitting the PAN details of their clients, would come into effect from November 1, 2012.

The sharp increase, from Rs 1,000 per day levied by NSE and BSE on their member brokers for each such client, has been decided in
coordination with the market regulator Securities and Exchange Board of India, the two exchanges said in separate circulars.
The brokers are required to submit a Unique Client Code along with PAN details for each of their clients to the exchanges for conducting trades on their behalf.
The brokers face this penalty for non-submission of the UCC and PAN details before executing trades till the time these details are successfully uploaded to the exchange.
The non-submission charges are charged by the exchanges on monthly basis to their respective trading members.
The UCC and PAN details help in better surveillance of the stock market trades, as well as during the investigations conducted by the regulatory agencies.