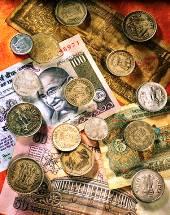 Real estate companies, battling falling sales and tight liquidity and expecting a rate cut to improve their fortunes, say they are 'highly disappointed' at the Reserve Bank's refusal to oblige.

No action on the rate front could lead to major trouble in the economy, these companies have argued.

"There was this expectation that some policy action would come in the light of slower growth. There were expectations that both the repo rate and cash reserve ratio would be cut.

"It was disappointing to that extent," said Ashok Tyagi, group chief financial officer, DLF.

Although Tyagi said DLF, the country's largest developer, had seen good offtake in recent months, overall the situation looks grim.

According to PropEquity, a realty research firm, the Mumbai Metropolitan Region and the National Capital Region saw one of the sharpest falls in absorption of homes in the first quarter of 2012. MR saw a drop of 58 per cent and NCR one of 57 per cent.

Said Pradeep Jain, chairman of Parsvnath Developers: "We are highly disappointed. At this stage, RBI should have taken aggressive steps
to boost growth and spur investments in the country.
"There is a large gap between demand and supply of homes. With the current liquidity scenario, I expect the gap to grow wider."
Real estate companies' borrowing costs have moved up by a third in the last one and a half years, from 11.5-12 per cent to 16 per cent now.
Rate cuts would have helped, say developers such as Pujit Aggarwal, managing director and CEO of Mumbai-based Orbit Corporation.
Reflecting this mood, the BSE Realty Index, which tracks the property sector, fell 2.8 per cent on Monday. Anant Raj Industries, DLF and HDIL scrips fell 6.3 per cent, 4.6 per cent and 3.5 per cent, respectively.
Developers say things could get better or worse, depending on RBI action on the rate front.
"If rates do not come down, I am a little afraid that the economy would fall into recession in the next five to six months," said Niranjan Hiranandani, managing director of Hiranandani Constructions, a Mumbai-based broker and president-elect of the Indian Merchants Chamber.
Adds Lalit Kumar Jain, president of the Confederation of Real Estate Developers Association of India, "The situation is already grim."