Finance Minister P Chidambaram on Sunday urged the next government to continue with implementation of the Financial Sector Legislative Reforms Commission (FSLRC) suggestions.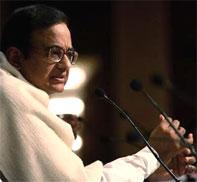 On the event of 50th anniversary of the Unit Trust of India (UTI), he said the initial steps on the UTI restructuring in 2003 was taken by Yashwant Sinha, carried forward by Jaswant Singh and he completed the process.

"It's a good example that even when governments change and despite bitter rivalry, there is a deeper bipartisan consensus when it comes to taking crucial decisions affecting the economy. I hope the next government follows a similar approach towards key economic decisions.
It is my sincere appeal to all political parties and ones who are elected in the next Parliament to complete the legislative action on FSLRC and put the major part of the Indian Financial Code in place by calendar year 2014," added Chidambaram.

When institutions like UTI get into distress, the first port of call is one recommended by the Commission, he noted. "FSLRC has recommended that we put in place a resolution corporation to identify financial firms in trouble but not yet bankrupt and force them out of business through sale or liquidation," he said.
In a systemic crisis involving organisations like UTI, he said one needed a place where all regulators could gather and function as in a war room. "If I borrow from the recommendations of FSLRC and the Indian Financial Code they have recommended, the war room in such a crisis would be the technical secretariat of the Financial Stability and Development Council. It will have a sound information base in the form of a financial data management centre," he said. In absence of these suggested platforms,the remedy turns out to be the office of the finance minister, quipped Chidambaram.

"But all these will have a meaning only when we acknowledge the need for micro prudential regulations. While our regulations are focused on macro prudential ones, and we are good regulators of the macro economy, we do not have micro prudential regulations. Neither the old UTI Act nor the Sebi Act has defined (the latter)," he said.

Micro prudential regulation is about verifying promises made to consumers by players of the capital markets. "If an MF says a unit is worth Rs 8, we need someone to verify the underlying portfolio is worth Rs 8," he added. According to him, such things were not understood in 1964 (when UTI was founded); we are only now beginning to understand the need for such rules. "I say these because I think we cannot lose time in implementing the recommendations of FSLRC. We have divided these into legislative and non-legislative actions," he stated.

"It's not possible to initiate and complete legislative actions as required within the term of this government. But we will begin work and then we hope that legislative actions can be completed in calendar 2014. But we can take all the steps that have been recommended under the non-legislative actions. A lot of measures, non-legislative actions, have been initiated in the ministry of finance and I hope that will be unveiled and rolled out in the weeks and months to come," he said.