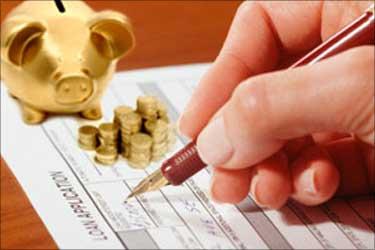 Asian Development Bank will maintain annual lending of $2 billion (Rs 10,750 crore) to India over the next three years.

This assurance was given on Sunday by ADB President Takehiko Nakao at a press conference here, on the concluding day of the 46th annual meeting of the funding agency.

"We are now working on the country partnership strategy and are planning to maintain the level of lending to India," he said.

ADB's sovereign lending to India was $1.95 billion in 2012, beside $0.33 billion to the private sector and another $0.07 million in grants.

This totalled $2.35 bn (Rs 12,630 crore) across the transport, energy, commerce, industry, trade and finance sectors. India is also the single biggest borrower from ADB.

On being asked how $2 billion would qualify as the same level of lending, ADB officials explained the president spoke of sovereign lending. Total lending would be retained at almost $2.5 billion a year.

Finance Minister P Chidambaram had asked the Manila-based bank to explore how it could employ its expertise in energy, logistics, urban development and skills development around the economic corridor between Delhi and Mumbai, Chennai and Bangalore and between Mumbai and Bengaluru.

Nakao wouldn't specify which new projects would be financed. "At this point, these are in discussion," he said.

India's infrastructure funding need is pegged at $1 trillion (Rs 107 lakh crore) during the 12th five-year plan (2012-13 to 2016-17).

Finance issues

As ADB's finances have come under strain due to a dip in the rates of return on investment in European countries, India had yesterday suggested member- countries augment ADB resources.

And, asked the bank to opt for innovative ways of financing.

Nakao did not specify whether the resources would be augmented or not, since ADB got its capital base increased in 2009 after a gap of 15 years.

"That is a very difficult issue. Chidambaram mentioned it. I don't want to specify what kind of ideas we have regarding at this moment," he said.

ADB's debt dues rose to $642.8 billion in 2012 from $582.6 billion the previous year.

Its paid-in capital and reserves rose to $164.2 billion from $165.3 billion over the period.

When asked whether ADB would be looking for equity financing, Nakao said this route was risky but yielded higher return, and should be carefully considered. He said the International Finance Corporation, private lending arm of the World Bank, does equity financing successfully.

But, then,
IFC has expertise and support, he added.
"I don't know whether we can or we should do the same thing at the ADB but we will consider it," said Nakao.
On whether ADB would opt for more innovative investment than bonds in European countries, Nakao said more return could be had by actively investing in different assets but this had to be balanced with safety.
"We should carefully consider it.
"We can get more revenues by investing in more exotic assets but those were damaged after the sub-prime crisis.
"So, we should be prudent but we will consider every option." In Asia, the president said ADB intends to retain lending at $10 bn, at the same level as in 2012.
It had lent a little over $10 bn from its ordinary capital resources, a non-concessional lending and slightly more than $3 bn from its special funds, a concessional lending, in 2012.
Earlier, Chidambaram had said ADB's annual lending would come down significantly from $10 bn to $8 bn and "we may hit the wall in about three years".
Outlook
On economic growth in Asia, the ADB president said Asian countries had maintained resilience even after the Lehman (late 2008) crisis.
The bigger countries such as India and china maintained robust growth rates even in 2009, though some smaller ones, such as Malaysia, Singapore and Thailand, suffered more.
"We are now recovering from slower growth.
"I think growth momentum is strong, supported by strong domestic demand, strong production capacity in the region.
"If we have more demand than supply, we will have a current account deficit.
"But the region's strong demand is supported by strong production. So, I am optimistic about the future of Asia," he said.
On the proposed BRICS bank, Nakao said since there were huge financing needs, particularly for infrastucture, people had proposed another channel for mobilising money.
"So, it is very understandable, I think it is a very good idea to have another bank and I don't think we should consider it a rival."
However, he added, banking operations were a difficult task and a lender had to find viable projects.
"If that kind of bank is successfully launched, I hope we can cooperate with each other," he said.
He said monetary easing by the developed world had positive implications for economic growth in emerging market economies and any impact on asset bubbles could be tackled by particular countries.
Nakao disclosed that the four-day annual meeting attracted a little over 5,000 registered participants, a record.
The next meeting of ADB will be in Kazakhstan's capital, Astana, in May 2014.