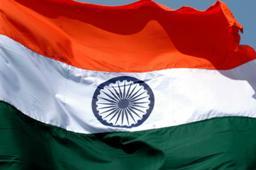 India should focus more on sustaining economic growth rather than worrying about how much growth it should achieve, said Nobel Laureate Joseph Stiglitz.

The fundamental issue before India is not achieving a 6 per cent or a 9 per cent growth, but to sustain the growth momentum.

The growth target of 9 per cent is, in fact, not sustainable in the long run, Stiglitz said during a public lecture on 'Globalisation, Development and Inequality' organised by the Azim Premji University and Institute for New Economic Thinking in Bengaluru.

"You shouldn't just be focusing on the number six per cent or nine per cent -- that distracts attention from more fundamental issues like whether the growth is sustainable," said Stiglitz.
He added, "Certain aspects of that 9 per cent growth had, in fact, not been sustainable."

Observing that inequality has been a deterrent on the path of growth, he said: "Many economists used to talk about a trade-off where one could either have more growth or more equality.

"But the way in which inequality has been created, both in the United States and in most other countries, means that today we could have more growth if we had more equality. So equality could actually be part of the growth agenda."

Stiglitz won Nobel Prize in Economics Sciences in 2001.

In his speech -- in which he took potshots at the Republicans and the US financial institutions that benefited from lax regulations -- Stiglitz pointed out how inequality had widened in the US in the last 30 years, culminating in a situation where the top 1 per cent get 20-25 per cent of the nation's income and a third of its wealth.

Growth at the top, he emphasised, has not trickled down.

"Most Americans today are worse off than they were 15 years ago," he observed.

Fellow speaker Ravi Kanbur, professor of economics at Cornell University, pointed out that if there are structural inequalities in an economy, the growth process is very likely to be "disequalising" and the way to address this is by tackling those structural inequalities and its consequences.