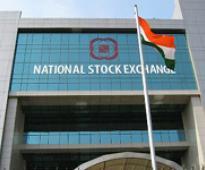 The Nifty fell as much as 4 per cent on Friday as blue chips, including HDFC Bank, were hit across the board on fears that an early rollback of US monetary stimulus would spark selling by foreign investors.

The declines also tracked the Indian rupee, which
fell to a record low as central bank measures to tighten capital outflows and curb gold imports were seen as unlikely to prop up the currency and could even spark further selling if they spook foreign investors.
The Nifty was down 3.8 per cent at 1:54 pm, while the Sensex was down 3.6 per cent.
HDFC Bank Ltd fell 5 per cent, while Reliance Industries Ltd fell 4.9 per cent.