The All-India Bank Employees Association on Friday said the proposed two-day national strike on July 25-26 has been deferred after a meeting with Indian Banks Association (IBA) and the labour commissioner in Mumbai.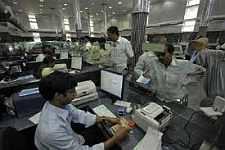 Following the government intervention at conciliation efforts today, the Indian Banks Association (IBA) today held a bipartite meeting with the unions and agreed to hold more meetings, Association General Secretary Vishwas Utagi said in a statement.

In the light of this, we have decided to postpone our proposed strike on July 25-26, Utagi said. However, the unions have warned that if the IBA fails to iron out the issues, they will go on strike on August on 22-23.

The statement further
said at the intervention of the government, a conciliation meeting was held by the office of the chief labour commissioner S K Chand.
All constituents of the employees unions and the IBA representatives took part in the conciliation meeting. The IBA has agreed to hold bipartite meetings within a week.
The unions have given the strike call protesting the ongoing reforms in the banking space apart from the reluctance of the IBA to resolve the various issues raised by unions.
The statement said, the situation is being aggravated by various unilateral guidelines from the government on HR issues affecting bilateralism in the banking industry.
The unions are also against practice of outsourcing both regular and permanent jobs, which in violation of the existing settlement and provisions.