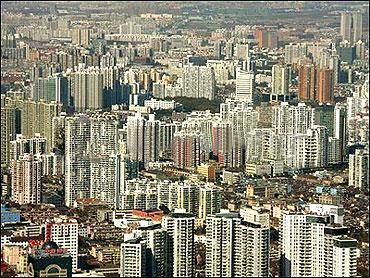 The real estate sector attracted Rs 42,000 crore (Rs 420 billion) new investments during last financial year, down nearly 55 per cent compared to the previous fiscal, industry chamber Assocham said on Monday.

"The realty sector in India attracted new investments worth over Rs 42,000 crore as of March 2013, which slipped from over Rs 92,600 crore (Rs 926 billion) a year ago," according to an analysis on real estate by Assocham.

The new investments in realty sector in Maharashtra have plummeted by over 55 per cent in the last fiscal, it added.

"Maharashtra has attracted outstanding investments worth about Rs 3,00,000 crore (Rs 3,000 billion) in the real estate sector as of March 2013, but the new investments in the sector dipped from over Rs 16,000 crore (Rs 160 billion) to just over Rs 7,000 crore (Rs 70 billion) during the course of last one year," the industry
body said in a statement.
While most of the states have seen a fall in attracting new investments in the sector, Gujarat has witnessed a surge of over 700 per cent as the state attracted investments worth over Rs 17,000 crore (Rs 170 billion) from just over Rs 2,000 crore (Rs 20 billion) in 2011-12.
"Kerala is another state, which has seen massive growth of over 550 per cent in attracting new investments in real estate, followed by Uttarakhand (400 per cent) and Rajasthan (175 per cent)," Assocham National Secretary General D S Rawat said.
However, most of the other states have seen a drop of over 50 per cent in new investments in the realty sector during the aforesaid period, he added.
"Apart from Gujarat, the states of Maharashtra (over 17 per cent), Karnataka (10 per cent), Tamil Nadu (8 per cent) and Uttar Pradesh (over 6 per cent) are amid top five states with maximum share in new investments attracted by real estate sector across India," Rawat said.