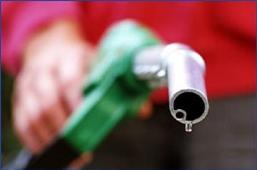 A proposal to levy an annual road tax -- higher by up to Rs 50,000 for diesel SUVs than petrol driven ones -- has been made to the Finance Ministry to help reduce the fuel subsidy burden, Kirit Parikh, who heads a think-tank, said on Monday.

The auto industry, however, said any such step to impose additional taxes on the sector will not 'make sense'.

Parikh, who was roped in by the government to check the mounting fuel subsidy burden, said diesel prices should be made market-driven after fixing the subsidy cap at Rs 9 per litre.

A former Planning Commission member Parikh now heads the think-tank Integrated Research and Action for Development.

"Instead of looking at a one-time diesel tax on new purchases, the alternative could be to abolish the existing one-time road tax and make
it annual and apply a differential between petrol and diesel vehicles," Parikh told reporters here on the sidelines of a SIAM event.
Asked what could be the difference on road taxes between diesel and petrol-driven vehicles, he said: "For normal cars, it can be higher by between Rs 10,000 and Rs 20,000 for diesel version and for the sports utility vehicles, it should be higher by up to Rs 50,000."
Parikh said the proposal has been submitted to the Finance Ministry.
Reacting to the development, Society of Indian Automobile Manufacturers vice-president Vikram Kirloskar, who is also the vice-chairman of Toyota Kirloskar Motor, said: "Today, 45 per cent of selling price of a vehicle is tax and any additional tax does not make sense."
Calling for deregulation of diesel, he said: "We don't want diesel vehicles to be over-taxed. We would rather have market pricing of diesel."