Premier British carrier Virgin Atlantic on Wednesday announced a new daily service between Delhi and New York's JFK airport through a quick connection at London Heathrow from this October.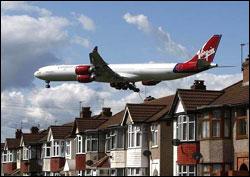 The flight would commence from October 28, complementing the airline's existing same day connection from Delhi to Newark via London Heathrow.
The airline's "soaring success" on the Delhi-Newark route was "a key factor in launching this new London-New York service, which would be Virgin's 6th daily out of London, an airline spokesperson said in New Delhi.
She said Virgin has "consistently been number one on the Delhi-Newark route this year and has seen over 50 per cent year-on-year growth in traffic out of India."
Virgin's general manager (India) Stephen King said India was "one of our key markets and, along with launching Mumbai later this year, we are really looking forward to connecting more passengers to JFK and Newark out of Delhi."
"The schedule of the Delhi-New York service has been designed to enable passengers from India's capital to connect quickly to New York," he said.
"Our increasing share to Newark shows that passengers prefer breaking the journey in half, stretching their legs and indulging in some duty-free shopping. We're looking forward to making this new service to JFK a success," King said.
As per the Delhi-New York flight schedule, passengers arriving from Delhi would land at Heathrow shortly before 6 PM and depart for JFK at 7:25 PM landing there around 11:30 PM local time.
Image: Luke MacGregor/Reuters