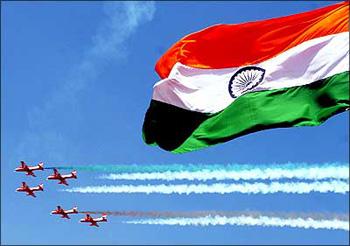 The Indian government on Thursday said a proposed Bill will transform the emigration process into a simple and hassle-free exercise and also tighten the noose around unscrupulous agents who often dupe people seeking greener pastures abroad.
The Emigration Management Bill, 2010, which would replace the existing Emigration Act, 1983, will soon be sent to the Cabinet for its approval, a senior official said.
The draft Bill was sent to various ministries including law ministry and home ministry for their comments.
"We expect the Cabinet to give its approval by the end of June, after which the Bill would be tabled in Parliament," G Gurucharan, joint secretary, ministry of overseas Indian affairs said at a workshop on prevention of irregular migration.
He said the new legislation would provide a state-of-the-art model that would include a data base of skilled and unskilled workers and professionals, who exit he country.
Under the new law, an Emigration Management Authority is proposed to be created replacing the existing Protector General of Emigrants. The EMA will create a user-friendly online system to ensure hassle-free emigration.
Indian workers are in demand abroad in various sectors, including manufacturing industries. The overseas indian affairs ministry says 4.5 million Indian workers are there in the Gulf countries alone.
A Didar Singh, secretary, ministry of overseas Indian affairs, stressed on the need for bilateral and regional agreements between countries to streamline the emigration process.
"An international agreement in this regard is far off and so it is necessary that bilateral and regional agreements between countries be signed. It should handle both regular and irregular emigration," he said.
Singh said India has already signed an agreement with Denmark and negotiations for a similar pact with Belgium, the Netherlands and France are in advance stages.
Gurucharan said India has set up 'Indian Workers Resource Centre' in Gulf countries to help workers from the country, especially those in unorganised sector. "The centres will provide legal, health and financial counselling for the Indian workers in Gulf countries," he said.
The government is planning to make it mandatory for foreign employers from certain countries to register in India under the new law.