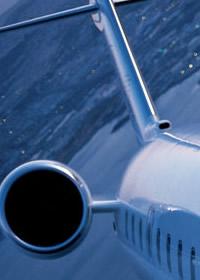 Government's plans to modernise more airports through the public-private partnership mode may not take off till urgent steps are taken to revive investment sentiment in the aviation sector, an industry chamber said on Thursday.

Observing that aviation infrastructure was 'a high cost and long gestation sector', ASSOCHAM said it took 8-10 years before high investments started giving returns and sought access to cheaper finance for the sector.

"Given the difficulties faced in the recent past by some concessionaires and the overall risk aversion to the infrastructure sector, aviation would need to be looked at as an important part of the economy and not as an elitist segment," ASSOCHAM President R N Dhoot said in a communication to the Civil Aviation and Finance Ministries, Planning Commission and the Reserve Bank of India.

Noting that the Airports Authority of India, Civil Aviation Ministry and Planning Commission have decided to open more airports for the PPP mode, he said the sector which caters to the large middle class population and links remote and far-flung
areas was "attracting only about two per cent of the total investment."
"Even that miniscule investment is becoming difficult as risk aversion is seen in the face of difficulties in developing the airports -- the regulatory issues, problems in land acquisition and other clearances like environment," the chamber President said.
He said the "biggest problem besides the policy issues is the lack of finance, especially the equity on the part of promoters. Besides the borrowings are expensive and difficult to find as well."
Dhoot suggested that the nodal ministries, the Planning Commission and the RBI should "work out a joint and a clear mechanism to give a boost to the sector."
While the country needs at least 200 functional airports, 85 have been made ready so far for complete operations, he said, adding "it is a long haul before India develops adequate aviation infrastructure."