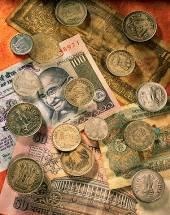 The finance minister P Chidambaram said on Monday given the huge number of the medium, small and medium enterprises in the country, at least a few thousand of these should be listed on the country's SME exchanges.

"Given that there are over 3.11 crore MSMEs in the country, we should have at least a few thousand," Chidambaram said setting a lofty target for NSE EMERGE, which launched its operations with the listing of Thejo Engineering on Monday and Bombay Stock Exchange's SME platform which has listed seven companies so far.

The minister added that the exchanges should not be discouraged by the failure of past attempts at launching such a dedicated platform for small exchanges.

He asked them to take inspiration from Abraham Lincoln who lost every election he fought at different levels, before finally winning to become the president of USA.

He pointed out that the new exchanges are in the process of launching and hoped that even these exchanges would concentrate on the critical
MSME segment.
Speaking at the event Sebi chairman U K Sinha said the regulator was heartened to see the efforts of Sebi materialising.
The success of the SME Exchange will be key if the huge gap in the capital needs for the small companies need to be bridged.
Sushil Munot, CMD, SIDBI, said the capital requirement of SMEs was Rs 2,50,000 crore, of this only Rs 3,000 crore (Rs 30 billion) was at present met through existing structures.
"The remaining is being met by friends, family and relatives," he pointed out.
SIDBI Venture Capital fund had made a pre-IPO investment in Thejo Engineering.
In addition to looking at such equity investments in the IPO-bound companies, SIDBI is also planning to extend lines of credit to the market makers in these exchanges, according to company officials.
Market makers are an important element of the SME Exchange framework devised by the Securities and Exchange Board of India.
According to the rules, each company should appoint a dedicated market maker who will offer two-way quotes for stocks listed on the exchange.