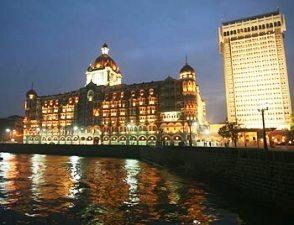 The New Delhi Municipal Council is caught between different sets of instructions from two wings of the Union government on the five-star Taj Mahal hotel.

The differing wings are the the Union home and urban development ministries -- the former is the parent ministry for the capital's administration and the other controls land decisions in this city. The issues is the proposed auction of the Taj Mahal (popularly called the Taj Mansingh, after the road on which it stands).

NDMC (it is the civic body for only the 43 sq km portion in the geographical centre of this metropolis) recently got a notice from the home ministry for the long delay in auctioning the property and, instead, referring the matter to the Union solicitor general.

NDMC will review this matter in its next council meeting, to be held in the first week of September.

A senior NDMC official said the decision to take the SG's opinion was taken by the
council on the suggestion of the urban development ministry; the home ministry has since rapped the civic body for this. Thereafter, NDMC had approached the home ministry to take its request to the SG.
After getting the notice, it has sought more time to reply to it; it is also awaiting further instructions from the home ministry on whether to go ahead with the auction as planned or wait for the SG's reply and act accordingly.
Section 396 of the NDMC Act gives power to the central government to enforce its direction if within a fixed period its instructions, given under section 395, are not followed.
The notice had asked NDMC to explain the reason behind the delay of two years in the auction of the property. The lease for the property expired in October 2011, after which it was given extensions.
The home ministry is concerned that the "provision of the first right of refusal will result in a lower bid in the public auction".
This right is with the Taj group, which has been operating the hotel all along, after building it on NDMC land.