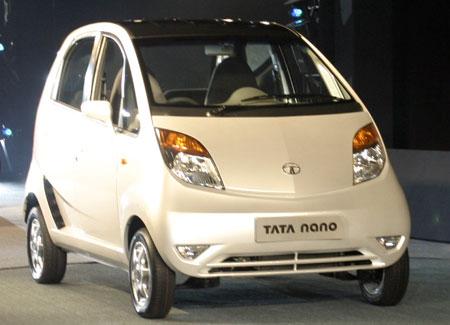 Joining the list of nations that are keen to have the Nano ply on their roads, Cuba said on Friday the world's cheapest car from the house of Tatas has huge potential in the Caribbean nation.
Cuban Deputy Minister of Foreign Trade Eduardo Escandell Amador, who is leading a 19-member delegation to India, would meet senior officials from Tata Motors in Mumbai next week to explore business tie-ups.
"Next week we will meet Tata Motors and Essar Group executives to explore business opportunities. Indian cars like the Nano and Maruti have a potential market in Cuba," Cuban Ambassador to India Miguel Angel Ramirez Ramos said at a function in New Delhi of industry chamber PHDCCI.
Besides Nano, Ramos said there is huge potential for Tata trucks and buses in that country.
Cuba is looking at increasing its trade with India to $300 million over the next three years on the back of enhanced cooperation in sectors like auto, power, oil and gas.
"In 2006-07, our bilateral trade was $27 million and we expect to it increase to $300 million in the next three years," Ramos said.
India-Cuba trade during the 1980s was over $300 million but it plummeted to $50 million because of unavailability of a line of credit from New Delhi to Havana.     

China has extended soft loans to Cuba and is today the largest provider of locomotives, light vehicles and buses, with trade between the two countries reaching $3 billion.

(PTI)