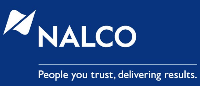 National Aluminium Company Ltd's greenfield projects in overseas markets like Indonesia and Iran are in limbo because of political and policy hurdles in those countries.
The policies of the Indonesian government and a volatile political situation in Iran are keeping the aluminium major from setting up its plants entailing an estimated investment of over Rs 20,000 crore (Rs 200 billion), Nalco CMD C R Pradhan told PTI during his recent visit to Kolkata.
Though, the Indonesian law does not allow foreign companies to have a stake in mineral exploration, the Nalco project would be developed in a joint venture with a local partner who will have the control of the rights of coal and bauxite mines, he said.
The company would go ahead with the project, which would require at least Rs 10,000 crore (Rs 100 billion) investment each, only after there is assurance of the right of some control on the minerals, Pradhan said.
The navratna company would be the majority shareholder and will control the management of the projects, Pradhan said.
Last year, Nalco had inked an agreement with the government of Indonesia for setting up a 500,000-tonne aluminium smelter and a 1,250 MW captive power unit at an investment of about Rs 17,000 crore (Rs 170 billion).
In Iran, Nalco has plans to set up a 3,30,000-tonne smelter in a joint venture with the Iranian firm ALPHA at an investment of Rs 10,000 crore (Rs 100 billion). But, the company seeks a better political climate before it submits the project plan to the Iranian government for approval.
It also plans to set up an aluminium smelter in South Africa, but the project is in nascent stage.
Nalco was aiming to ramp up its production capacity to 2,10,000 tonnes per annum for the current fiscal. In 2010-11, the capacity would be scaled up to 2,60,000 tonnes.
Pradhan was also expecting aluminium prices to stabilise at Rs 1,800-2,000 a tonne which, he said, would offer the company a comfortable margin as its break-even price was below Rs 1,400 a tonne.