The National Advisory Council, chaired by Congress party president Sonia Gandhi, met for the second time on Thursday after its recent revival and unanimously endorsed the idea of  universal access to the public distribution system (PDS) in rural areas. It was agreed that a universalised PDS should be implemented initially in 150 districts, a member said.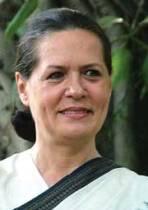 The NAC which devoted the first half of its meeting to the proposed food security bill, set up a group comprising Jean Dreze, N C Saxena, Harsh Mander and M S Swaminathan to come up with clear projections on the cost of PDS universalisation of PDS and the amount of foodgrains to be procured to make available 35 kgs per rural household monthly at subsidised rates.
 
Sonia Gandhi hoped the sub-group would come up with the cost and procurement requirements at the next meeting, scheduled tentatively for July 14, a member said.
 
Sources in the NAC said inclusion of particular articles such as pulses, oil and sugar in the PDS basket were not being discussed yet and may be taken up only as part of a longer term plan. A presentation by Harsh Mander pointed to the need to focus on small and marginal farmers and on stepping up procurement in states other than those in the North to meet distribution needs. 
 
Swaminathan and Mander made presentations highlighting the need for moving to universal entitlements under a National Food Security Act,   focusing on efforts towards increasing overall availability of foodgrain through stepping up productivity of agriculture and also more procurement of foodgrains, an NAC statement said.
 
The duo advised that special care be taken to cover the poorest among the poor — infirm, destitute, homeless, differently-abled, street children, primitive tribes and persons suffering from debilitating diseases such as tuberculosis, HIV/AIDS and leprosy. Members said direct feeding programmes targeting these groups and community kitchens were also discussed.
 
The need for systemic reforms to improve the functioning of PDS was emphasised.
 
On the inclusion of agricultural self sufficiency in the proposed bill, a member said unless there was adequate food, the concept of food security had no meaning.
 
A working group on the National Food Security Bill was formed by the NAC earlier and had consulted with senior officials of  the departments of food and public distribution, school education and the Planning Commission.
Image: Sonia Gandhi