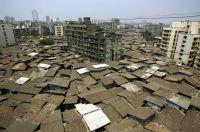 The city realty industry is not enthused with Maharashtra Chief Minister Prithviraj Chavan's move to launch auction of land in Mumbai on the lines of telecom spectrum auction in a bid to unlock value.
Industry players have sought clarity on the proposed move from the state government.
There are encroached, encumbered or tenanted lands in Mumbai. Industry players want to know which lands would be auctioned.
Sunil Mantri, president of Maharashtra Chamber of Housing Industry, said: "Government does not have any land available in the Mumbai Metropolitan Region.
"Besides, land acquisition by the state-run Maharashtra Housing and Area Development Authority at the rate of Rs. 1 lakh per acre is quite difficult.
"Therefore, rental housing is the only option that will ensure development in a massive way in the MMR without government money."
Chavan had mooted transparency in land deals carried out on the basis of market-determined prices would help the state government cash in on land value.
He said the problem of creating affordable housing in Mumbai would be solved by unlocking land value.
However, Yomesh Rao, director of YMS Consulting, differed with Chavan's proposal.
"Auctioning of government
land is not a solution but utilisation of these government lands for infastructural development, providing affordable and police housing and public amenities should be paramount in the minds of the government.
"Making revenue by auctioning of land resources can never bring growth to any state," Rao said.
Industry sources said Mumbai is currently divided into different municipal wards and there are totally 128 sheets, which aggregate to form the development plan of Mumbai.
If the development plan is observed, it is divided in to 3 major zones - residential, commercial and industrial. Besides, there are no development zones/lands.
Mumbai city comprises 60 per cent slums that are mostly in reservations and no development lands, coastal regulation zone lands and government lands.
The rest of the land are old and new buildings.
Meanwhile, Ranjit Naiknavare, director of Naiknavare Developers and the governing council member of the Confederation of Real Estate Developers' Associations of India, welcomed the chief minister's proposal.
"However, all the encumbrance of land needs to be listed out before auction. As far as Mumbai is concerned, lack of supply is causing high prices in the realty sector.
"More the land is available through auction, more will be supply, which will ultimately rationalise prices," he said.