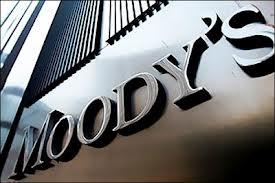 International rating agency Moody's on Monday maintained its negative outlook on the country's banking sector, citing worries over asset quality and overall economic growth prospects.

"The negative outlook reflects our views that economic growth will be weak, banks' asset quality will deteriorate, and profitability will decline because banks need to increase loan loss reserves and will not be able to fully pass on rising funding costs or offset these through loan growth," Moody's Investors Service said in a note.

Moody's, which cut its FY14 growth estimate to 4.5 per cent recently, said economic growth will be lowest in a decade.

The agency has maintained a negative outlook on the Indian banking sector since November 2011.

It said the negative outlook pertains 'mainly to the public-sector banks,' which account for over 70 per cent of the system and experience higher stress in asset quality on non-performing
assets and restructured assets.
"While structural issues related to the infrastructure sector are not new, the recent downturn in economic growth has exacerbated these problems and increased their negative effects on asset quality," said Gene Fang, a vice-president and senior analyst at the company.
Moody's noted that the picture in the private sector is the opposite, with lenders having stronger margins, reserves and capital levels.
State-run lenders will have to depend on injections from the government to maintain capitalisation levels, it added.
"Non-performing loans and restructured loans will rise in particular at public-sector banks that lend heavily to infrastructure projects," it said.
Moody's noted that recent moves such as Coal India's announcement to increase output and lifting the ban on iron ore mining are positives.