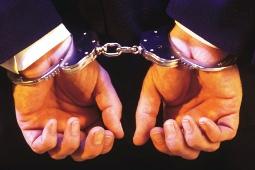 Describing black money as the 'black godmother' of all evils engulfing the country, Law Commission chairman P V Reddy said on Wednesday that to tackle the menace, the government needs to unleash a 'fear psychosis' on wrongdoers that they will be detected and punished.

Inaugurating the National Seminar on Black Money, he said a dedicated and institutionalised mechanism should be put in place with adequate personnel to tackle the menace of concealed money.

"It is only fear of detection that will have deterrent effect. A situation has to be created that owners of black money cannot go scot-free. . .Unleash a fear psychosis of detection. Otherwise culprits will not yield in," Reddy said.

He said reduction of Income Tax rates will curtail black money circulation. However, he added, the existing tax rates were reasonable but still one finds that suppression of income continues unabated.

The former Supreme Court judge also advocated the need for an inter-departmental and inter-state
cooperation on gathering intelligence regarding black money.
Noting that undervaluation of transaction related to land has become a rule rather than exception, Reddy said there should be an assessment of land value by the department in-charge of registration of documents.
"The stamp duty and registration charges should be reduced. High rates of stamp duty is the source of generation of black money.
"Half-hearted approach of some of the states should be given up. "There is also a need for minimising of cash transactions," he said.
He also said hawala and money laundering are other areas to be tackled so as to arrest the flow of black money.