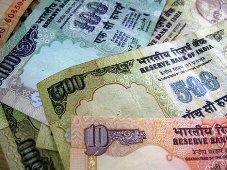 Corporate Affairs Minister Murli Deora on Thursday favoured making it mandatory for the private sector to spend two per cent of profits on corporate social responsibility.
The industry, however, has opposed any specific allocation for the purpose, saying CSR should be self monitored without any government supervision.
"My personal view is that it should be made mandatory," Deora said after meeting industry representatives from chambers, professional bodies and consultants in New Delhi.
Minister of State for Corporate Affairs R P N Singh said, "We are trying to get everyone on board for making two per cent on CSR mandatory."
The industry representatives. on their part 'want that they should be allowed to monitor implementation of CSR themselves' without government's intervention, Singh said.
The government is seeking industry opinion on making CSR mandatory for the private sector on the lines of public sector enterprises where companies are required to spend up to 5 per cent of the net profit on CSR activity.
While public sector units whose net profit is less than Rs 100 crore (Rs 1 billion) have to contribute 3-5 per cent of bottomline for CSR, PSUs with profits between Rs 100-500 crore (Rs 1-5 billion) earmark 2-3 per cent.
In case of public sector companies earning profit of Rs 500 crore (Rs 5 billion) and above, CSR spending should be between 0.5 to 2
per cent of the net profit.
Speaking on the issue, Corporate Affairs Secretary D K Mittal said, "Basically, everybody in the room agreed that there should be CSR. There only point is that there should be no government intrusion in that mechanism.
"They are on board with us as far as far as CSR is required. They say it shouldn't be that government will be looking into what kind of safeguard should be done," Mittal said.
Asked if industry would be penalised for violation of CSR requirement, Mittal said, "it is the question we need to discuss and come back. It is will be clearer in next 3 or 4 days".
The Parliamentary Standing Committee on Finance, which vetted the Companies Bill, 2009, has said that companies might have to earmark 2 per cent of their average net profits during the preceding three years for CSR spending or disclose to the shareholders why the same has not been met.
The new Companies Bill is expected to be brought before Parliament for consideration and passage in the forthcoming Budget session.